Beautiful, Bustling, City that Never Sleeps
NYC Things To Do
Stay Steps From The Empire State Building, Times Square & More
The Kixby hotel is located in Midtown Manhattan, just moments from some of the most famous attractions and things to do in New York City. From icons like the Empire State Building, Times Square, Fifth Avenue and more, to lesser-known local treasures that our associates are more than happy to share with you, there's always something to experience. Best of all, most of what you want to see and do is just a short walk or subway ride away.
See the sights
Empire State Building
Easily NYC's most romantic landmark, has been a 102-story skyline icon since 1931. Head to the observation deck to enjoy jaw-dropping views that extend for 80 miles in every direction.
Penn Station
Pennsylvania Station
Descend deep beneath Madison Square Garden and you'll find the busiest train depot in the Western Hemisphere and a labyrinth of restaurants, shops, vendors and more.
Times SQ
Times Square
The "Crossroads of the World" is a bustling, almost surreal intersection teeming with pulsating neon signs and video screens, restaurants, shops and theaters. A trip to New York City would not be complete without a visit to the iconic Times Square. Bright lights, plenty of life, and countless shops and shows
Grand Central
Grand Central Terminal
Framed by its Beaux Arts façade, a beautiful clock and crowning statues of Minerva, Mercury and Hercules, Grand Central is a magnificently designed terminal sitting above 60 railroad tracks.
Herald Square
Herald Square
The area formed by the intersection of Broadway, Sixth Avenue and 34th Street is named for the New York Herald newspaper which was once headquartered there. The square is now a center for shopping, including Macy's Department Store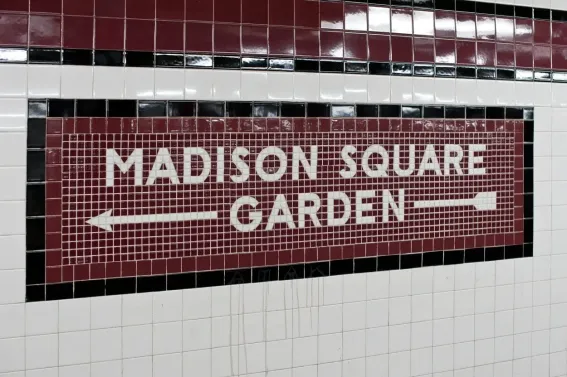 Madison Square Garden
A legendary venue for sports, music and live entertainment sits in Manhattan's West Side. Enjoy once-in-a-lifetime performances and make it a night to remember at Madison Square Garden, conveniently located minutes away from Herald Square.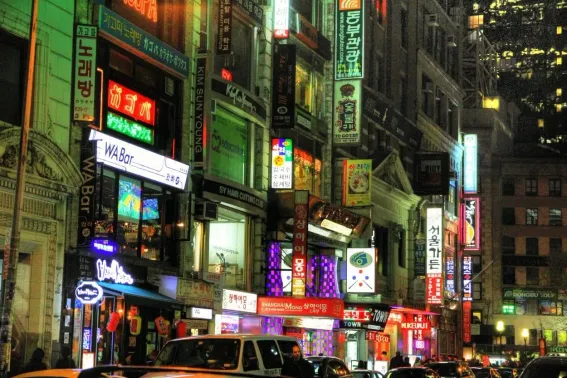 Koreatown
Incredible lights and a great Korean food scene is what characterizes Manhattan's Korea Town, steps away from the Kixby. Take a stroll in this quintessential Midtown neighborhood to experience a Little Seoul in the middle of New York.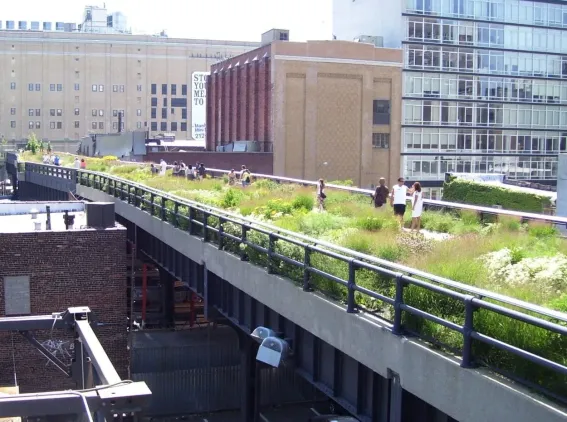 High Line Park
The Highline is a gorgeous and fast way to get through the lower west side of Manhattan. Visit the nearby Chelsea Market for appetizing delicacies you can take with you while strolling through this unconventional suspended park.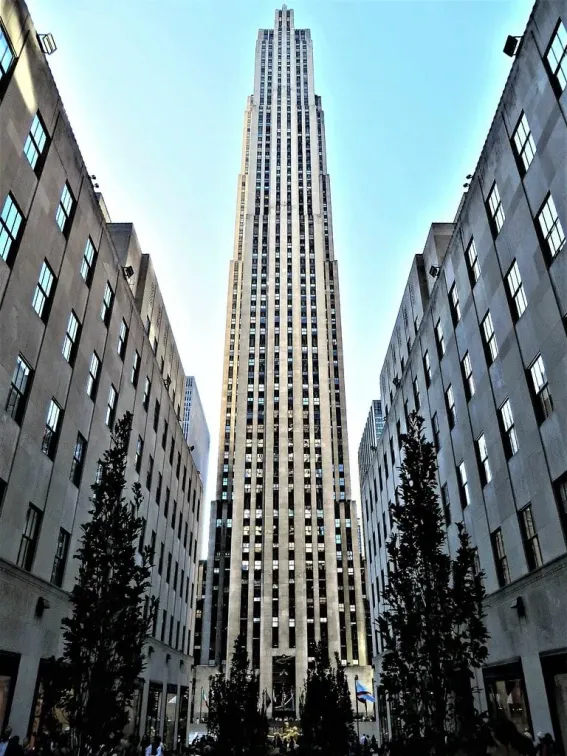 Rockefeller Center
The Rockefeller Center is an iconic New York landmark. The Top of the Rock gives an amazing view of the city to visitors and locals alike, and the buildings also headquarters a number of offices and workspaces.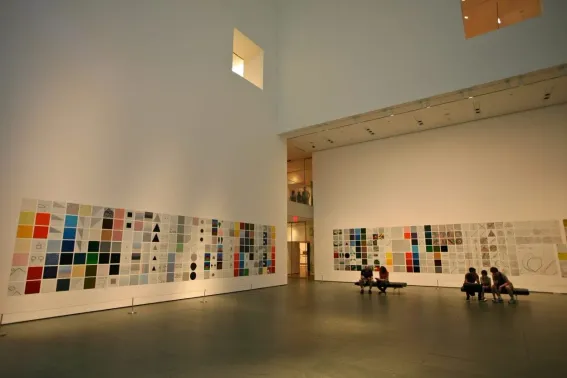 The Museum of Modern Art
The MoMA is one of New York's greatest museums, with plenty of diverse exhibits presented every year. It is home to a luscious outdoor sculpture garden with live music and a magical atmosphere in the summer.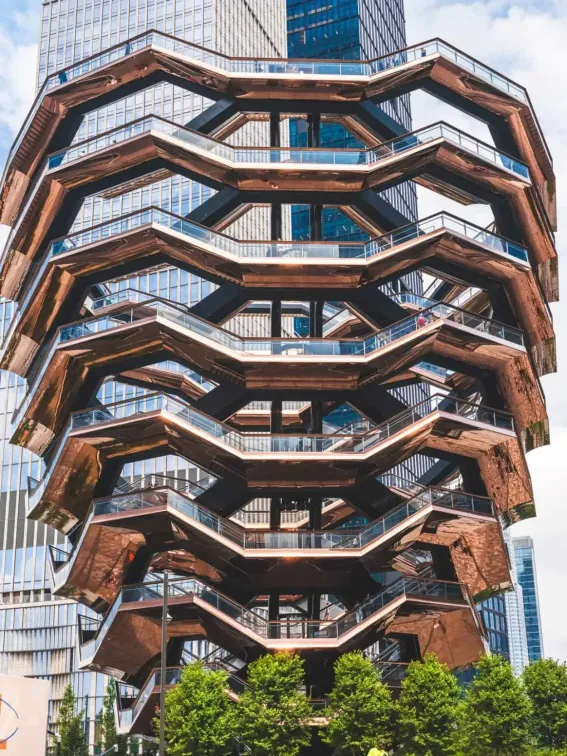 Hudson Yards
The Vessel is a new interactive art structure at Hudson Yards. Book tickets a couple weeks in advance and visit it for free! There's an elevator to the top for those unable to climb the stairs, making this new architectural masterpiece an easy-to-access must-see!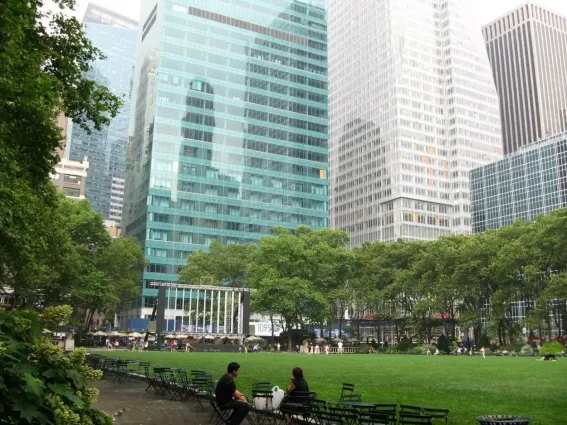 Bryant Park
Whether with a winter ice rink, or springy open lawn, Bryant Park is a fun, interactive New York City destination that offers gorgeous greenery and plenty to do year-round.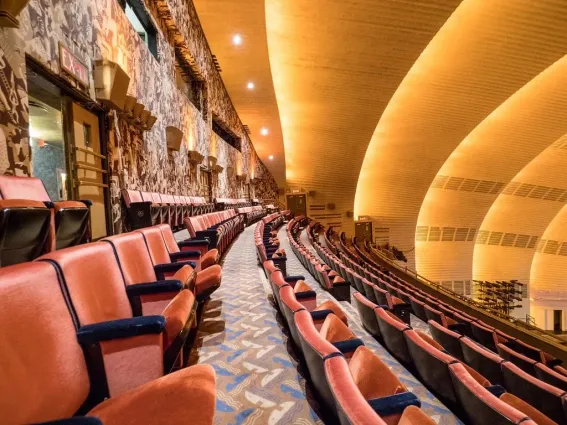 Radio City Music Hall
Performing Arts, Entertainment, Concert Hall, Theater 84 years young, the Art Deco designed Radio City Music Hall has played host to concerts, plays, film screenings, and much more over the decades in midtown NY.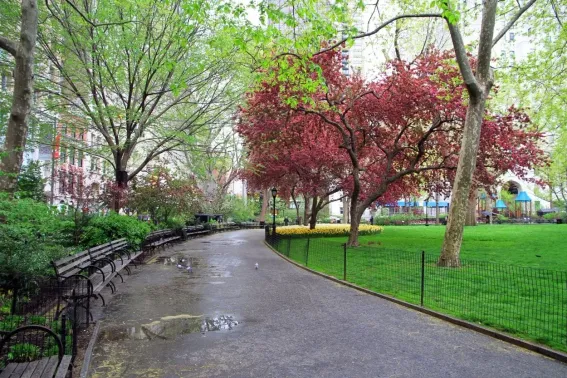 Madison Square Park
This is a park with beautiful architecture located in the eclectic Flatiron district, complete with gorgeous lawns open all summer long and wandering alleyways to get lost in.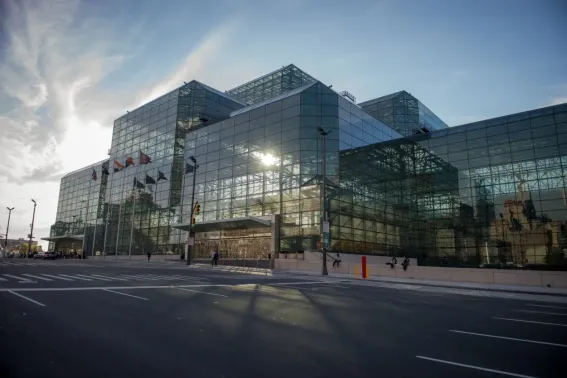 The Jacob K. Javits Convention Center
A beautiful, modern convention center, the Jacob K. Javits Convention Center sits on the water, in the heart of midtown Manhattan. Visit it for easy access to restaurants, hotels and the Lincoln Tunnel, and its ample meeting space for any size of event imaginable.
Kixby hotel Instagram (@kixbyhotel)